It's a beautiful day. The air is crisp, there's a brief hint of snow left on the ground, everyone is abuzz with excitement for the pending Superbowl game...just like it is every year at this time.
Among the daily tasks, unknown to the world outside I smile a little bigger, laugh a little louder and walk a little lighter because I have a secret.
pssssst
. (
you want to know?
)
It's the hubby's
BIRTHDAY
!!! (and he doesn't know what he's getting)
For the first time in...
oh I can't remember when
...he doesn't know!
To the man who means the world to me ....
HAHAHAHAHAHAHAHAHA - you are by far the hardest person to fool I've ever met. This type of stunt takes months of planning and multiple players to keep you off our scent. You are often too smart for your own good, but I wouldn't trade it for anything in the world.
I love you honey, I want nothing but the best for you, in any choice you make. You are our rock, our inspiration and I will do whatever it takes to help make your dreams a reality.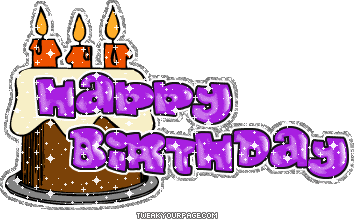 I Love You and hope you have a wonderful Birthday!